Your Journey to IELTS 8+ Bands Starts Here...
IELTS Offline Private Group Coaching
Only FOUR students in a Batch
Highly Experienced Faculty
On-the-spot Doubt Solving
Reliable Study Material & Mock Tests
Group Coaching & Exclusive Individual Training Also Available
Weekends and Weekdays Batches
Our IELTS Training Program – Offline
Location
Evershine Nagar (Near Valnai Metro Station), Malad West, Mumbai
Duration

Regular Course – 6 to 8 weeks
Intensive Crash Course-3 to 4 weeks

Schedule

Weekends and Weekdays Batches Available
Normal Course – twice a week, two hours each session
Intensive Crash Course – four times a week, two hours each session
Timings – Flexible

Batch Size
Four-Six Students Only
Study Material
High Scoring and authentic Study Material is shared with the Students, which includes Cambridge IELTS 11 to 17
Highest Score in IELTS
8.5 Bands/ 9 Bands
Our Students' Testimonials
Avishek Mishra

IELTS Score: 8 Bands
"Amar sir is highly experienced. Test sessions were very helpful. I was able to clear ALL my doubts as the batch size is only four. Sir worked with me on all the asspects in IELTS. Verbal and Quant both were my weakness. I had to work hard, but the concepts and techniques of Amar sir are excellent."
Prathamesh Goasave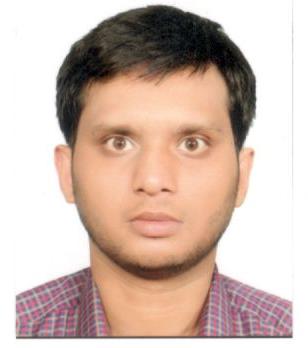 IELTS Score: 7, Project Management in Canada
"On 10 October, 2016 I started working with my dream i.e. study in Canada. To start the process, the main hurdle was English Proficiency Test as I had appeared IELTS twice before through various coaching classes, but failed to get sufficient band. I wanted to give last chance to it. So I applied again as it was the last chance to my dream. I thought of getting Global Course. Fortunately, I met Mr. Amar Singh Sir. He is the person who has a lot of expertise, tips and tricks in IELTS. Finally, I got sufficient bands to take admission . He gives personal attention to his students and not only works on their weakness but also polishes their strength. Thank you Global Course and Amar Sir to boost my career...".
Birendra Kalhan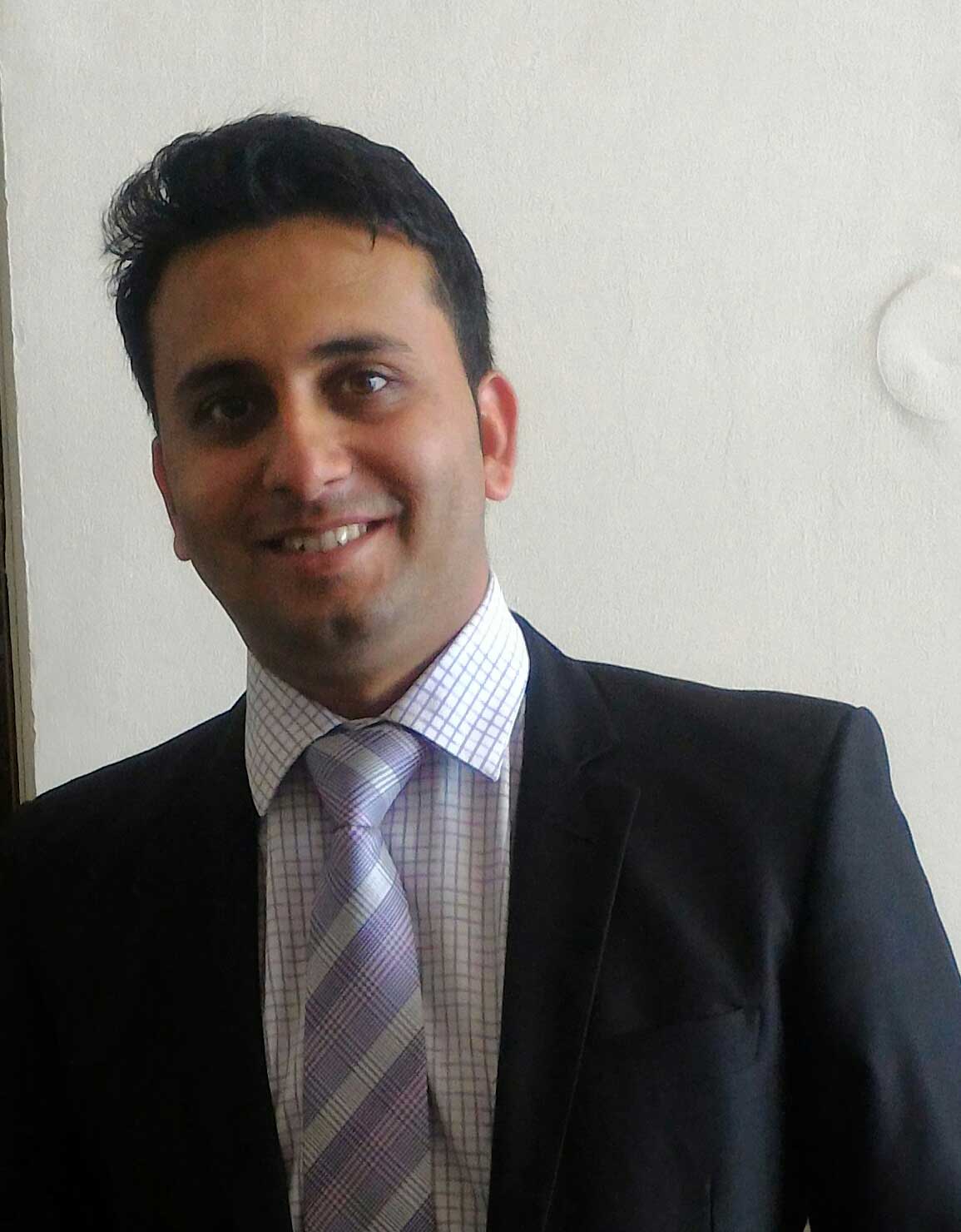 IELTS score: 7 bands
I would like to express my sencier gratitude to you for making me capable to achieve 7 bands in IELTS Gen. Module in very first attampt and only within few classes on weekends. I still remember, I was not so confident in the beginning when i joined but i found the hints and suggestions offered by Amar sir was very helpful, effective and practical. In his class he gave his 100% to ensure that student should perform to the best of his capability.In spite of a student of Hindi medium school, I am literally glad that i have scored 7 bands in one go. Once again a big thanks to amar sir.
My scores are : Listening : 8.5 Reading : 6.0 Speaking : 6.5 Writing : 7.0 Over all : 7.0 ( IDP)
Rohan Khanolkar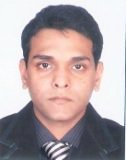 I scored 7 bands and my wife Sunetra Khanolkar scored 6.5 bands in IELTS...
Me and my wife joined Global Course for IELTS. The teaching was really great and Amar Sir has great knowledge of the subject. I scored 7 band and my wife scored 6.5 band in General Training. I would like to wish Global Course all the best for future.
Key Features of Our IELTS Prep Course
Only Four Students Per Batch
24x7 support
Unlimited one-to one Doubt Solving Sessions
Exhaustive Study Material
High Scoring Tips & Techniques
Clear Concepts
Individual Attention
Highly Experienced Trainers
20+ Full length tests
IELTS Group Coaching-Academic / General-Concepts and Strategies
We discuss advance listening skills and some very basic techniques to tackle Listening questions. We do a few actual Listening exercises to understand the 7-8 types of listening questions. Finally, we do full Listening exercises and Simulated Listening Tests including Cambridge IELTS Books and IDP Books.
We discuss rapid reading skills which help you answer the Reading Comprehension questions within time limits and with high accuracy. We discuss almost 10 types of questions asked in IELTS General and IELTS Academic. Also the strategies to answer those types of question are discussed and some Reading exercises are done implementing those strategies and techniques. Finally, we do some simulated Reading exercises and tests including from Cambridge IELTS Books and IDP Books.
We discuss very high scoring templates for both the Writing Tasks i.e. Writing Task-1, Graph Analysis for Academic IELTS and a Letter for General IELTS and Essay Writing for both Academic IELTS and General IELTS. We dissect some practice exercises and discuss in detail the numbers of paragraphs you should write in each of the tasks among other things. We also discuss Useful Essay Words and Phrases which are important to include and in your writings. We discuss very sophisticated and effective structures for IELTS Writing tasks so that you may get a good score.
Doing well in IELTS Speaking section also is very important for doing well in IELTS. We discuss all the three parts of Speaking section asked in IELTS Academic and IELTS General i.e. Speaking Part-1, The Ice Breaker, Speaking Part-2, The Description Topic and Speaking Part-3, the Discussion Topics. We teach you how to include some effective templates, words and phrases which make you score high in the Speaking section. Finally, we do some full simulated mock tests to gauge your skills and improve them.
Books Used For IELTS
Cambridge IELTS 11 to 16
IELTS Book by IDP
IELTS Book by British Council Book
Why Global Course?
It is our responsibility to make our students score beyond their limits. We do so by pushing the students' limits. We monitor the students' progress throughout the training period. We give them periodical tests to check their progress. We analyse the students' weak areas and work on those areas. The Trainers and the counsellors always remain with our students i.e. in the classes, on skype, e-mail, phone, etc. The students can discuss their doubts on our blog also. So, the whole team of Global Course is working for our precious students...
The Trainers' Profile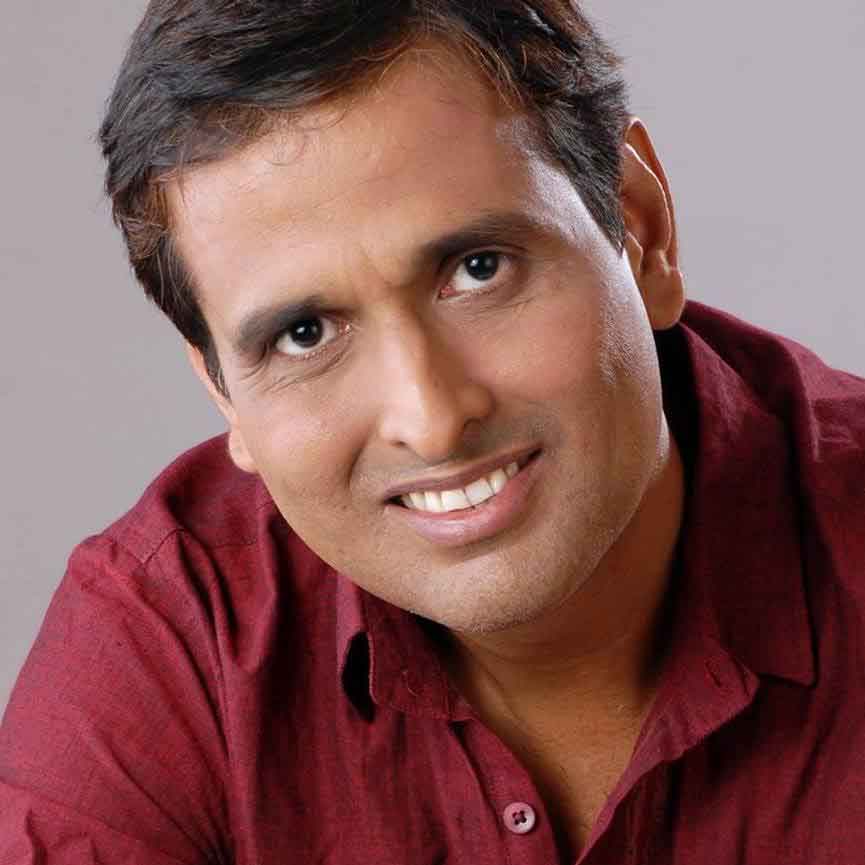 The training is provided by very dedicated team of trainers headed by Mr. Amar Singh who hold his forte in IELTS Training. He has a long experience of training of almost 20 years now and has an excellent track record. Training. Our students have scored up to 8.5 bands in IELTS.
  All About IELTS-International English Language Testing System
More About Our IELTS Training Program
IELTS i.e. International English Language Testing System is the most basic requirement for a candidate aspiring for education abroad. Conducted by IDP i.e. International Development Program, IELTS Academic, IELTS General (for candidates applying for PR Visas) and IELTS UKVI (exclusively for The UK Visa) are the most basic exams. Because of its universal acceptance and wider usefulness, IELTS is taken by majority of the candidates for Academic and Non-academic purposes as well. Hence, millions of people take IELTS all over the world annually.
We, at Global Course, provide IELTS group coaching at Malad West, Mumbai, India. Our IELTS course is conducted in small groups of four students only by our Head Trainer, Mr. Amar Singh, who has a vast and fruitful experience of mentoring thousands of IELTS students in more than 20 years. The IELTS classes are held at a regular pace of twice a week, which normally takes six weeks to complete. However, we also arrange intensive crash course, completing the IELTS course in 2-3 weeks if required by increasing the frequency and duration of IELTS classes. We keep the timings of IELTS classes flexible to suit the needs of college students and working professionals as well.
At Global Course, we stress on concept building first. Gradually, we move on to higher difficulty level timed exercises. Finally, our students do minimum 10 full mock tests in real conditions. Those mock tests are evaluated, reviewed and doubts are solved. We use authentic IELTS study material during our offline group coaching, including the Official Books released by IDP. Our students have been able to score 8.5 bands so far.
IELTS i.e. International English Language Testing System is a world renowned test available in two modules i.e. Academic and General Training. Academic IELTS is required to be taken by the candidates desirous of pursuing higher studies in The USA, Canada, The UK, Germany, Australia, New Zealand, etc. General IELTS is needed if you are thinking about migrating to Canada, Australia, The United Kingdom, etc. on a PR (Permanent Residency) visa. The test is conducted 3-4 times every month throughout the world. IELTS can be taken as many times as you want. But you should try to get the desired score in maximum two attempts.