Your Journey to GMAT 760+ Starts Here...
GMAT Offline Private Group Coaching
Only FOUR students in a Batch
Highly Experienced Faculty
On-the-spot Doubt Solving
Reliable Study Material & Mock Tests
Group Coaching & Exclusive Individual Training Available
Weekends and Weekdays Batches
GMAT Prep Course – Offline
Location
Evershine Nagar, Malad West, Mumbai
Duration

Regular Course – 12 to 16 weeks
Crash Course – 6 to 8 weeks

Schedule

Weekends and Weekdays Batches Available
Regular Course – twice a week, two hours each session
Crash Course – four times a week, two hours each session
Timings – Flexible

Batch Size
Four maximum
Study Material
Authentic High Scoring Material is shared with the students Including Mock Tests and Official Guides
Highest Score in GMAT
760/ 800
Our Students' Testimonials
Disha Nair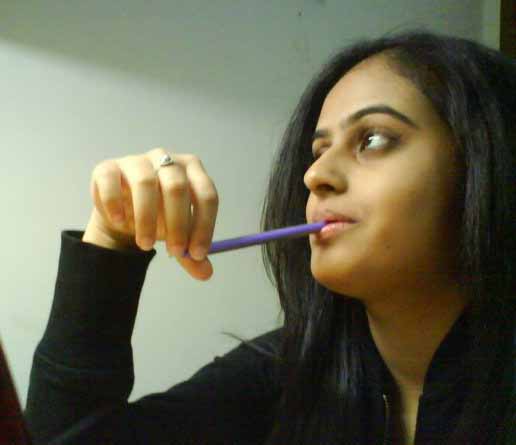 GMAT Score: 730
I was very weak in RC and Data Sufficiency. One of my friends suggested Global Course. After joining Global Course, I started my coaching for GMAT in the guidance of Mr. Amar Singh. Sir explained all the topics in such an easy-to-understand way that I started enjoying learning. I got all the support required. The Sir guided me and encouraged me throughout. Finally, I was able to score 730, which I had never dreamed of.
Ravi Agrawal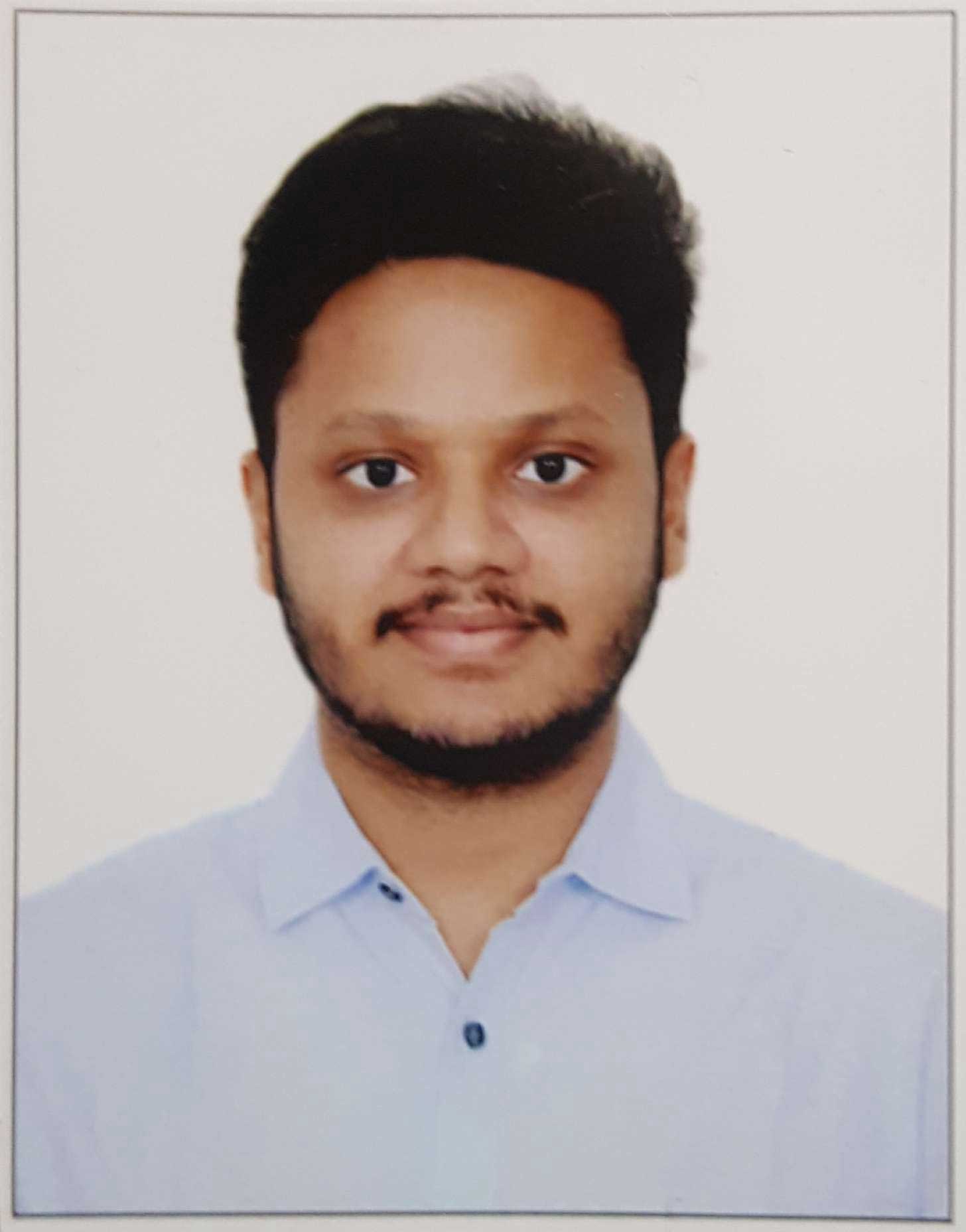 GMAT Score: 720
Masters in Management: Singapore Management University
"I've attended GMAT classes in Global Course and have to say it's an excellent institute with one of the most supportive teachers ever. The comprehensive prep material along with personal classes make it a very good learning experience. The knowledge and experience of Amar Sir is so impeccable that virtually any doubt related to the exam or preparation for the exam will get solved. I am very thankful to Amar Sir for helping me score well in my GMAT."
Rajendra Tarlada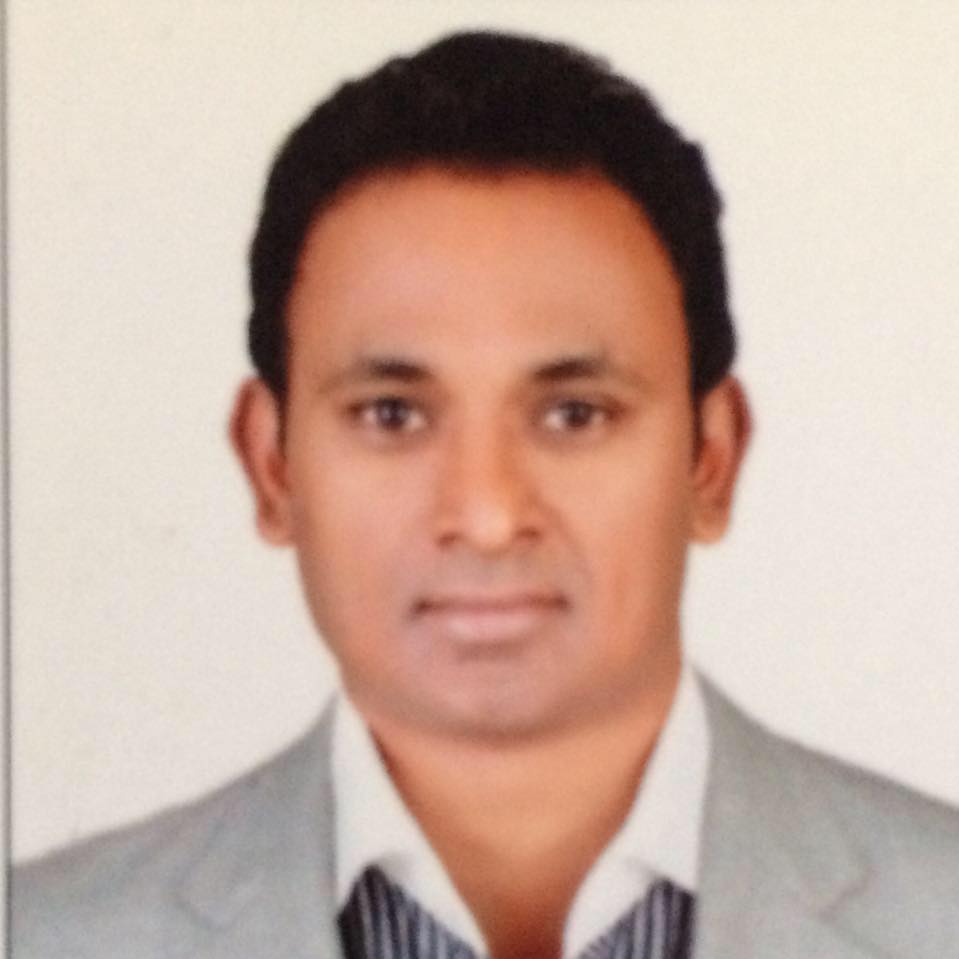 GMAT Score: 710
I had to take GMAT In a very short span of time of 40 days. I met Amar Singh and he started my individual crash course. It was a bit hectic for me, but I got full support from Global Course. They gave me a flexible schedule so that I could work and prepare for GMAT. The way Amar Singh taught me was very helpful to me. He knows it well and could explain to me the way I understand. He did not only teach me, but also made sure that I understood every thing.
Satyapal Chaudhary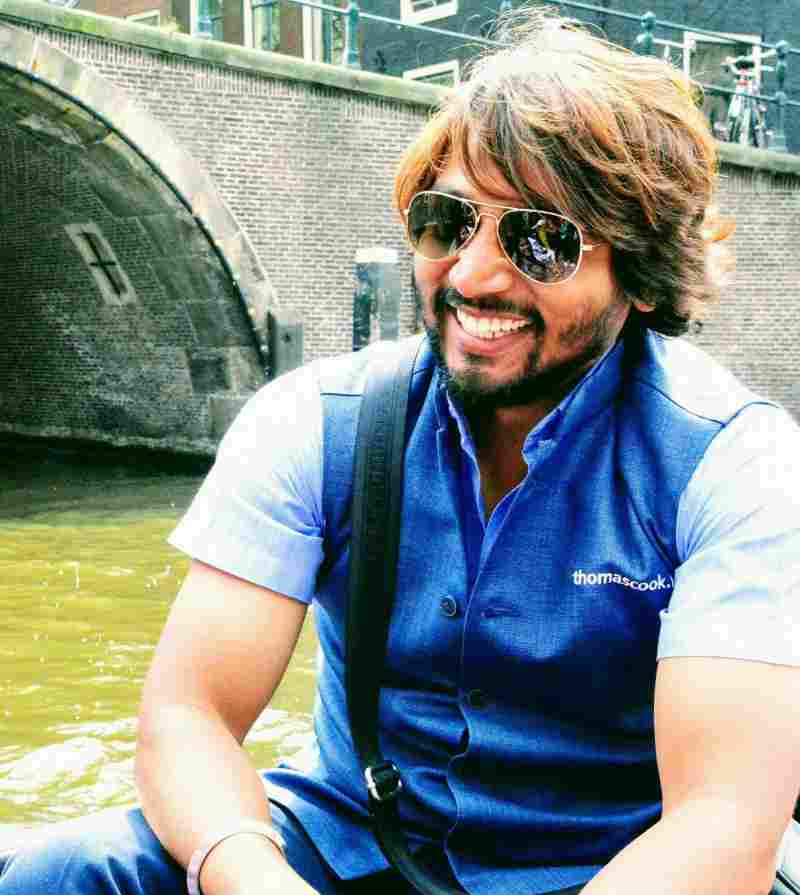 GMAT Score: 690
The study material including 700-800 level questions were very helpful. I was able to clear all my doubt with Amar sir. I had a big problem understanding Permutations & Combinations and Probabilty. Amar sir explained these topics exclusively with me and I got a hang of it. I followed the study plan given by Global Course. It took care of everything, from my study plan to my exam. The guidance and motivation by Amar sir was precious.
Recent GMAT Scores:
Anurag Pandey
760
Prashant Pai
740
Gaurav Jadhav
740
Raj Gandhi
720
Gaurav Sheth
720
Riya Roy
690
Jeniffer Fernandes
680
Joy Roman
680
Richa Gupta
670
Rashmi Nayak
660
Amit Singh
650
Key Features of Our GMAT Prep Course
Only Four Students Per Batch
24x7 support
Unlimited one-to one Doubt Solving Sessions
Exhaustive Study Material Including GMAT Official Guides
High Scoring Tips & Techniques
700-800 Level Questions in Verbal & Quant
Clear Concepts
Individual Attention
Highly Experienced Trainers
20+ Full length tests
Quant Module...In-depth Concept Building
All maths topics such as Permutations & Combinations (Combinatorics), Probability, Plain Geometry, Solid Geometry, Co-ordinate Geometry, Number System, Word Problems, Functions, etc. are discussed at length. We discuss short cuts and time saving techniques in 700-800 level Data Sufficiency & Problem Solving questions.
Verbal Module-Concepts & Techniques
We discuss 100 grammar rules spread over ten topics such as Verb Tense, Subject Verb Agreement, Modifiers, Parallelism, Idioms and Phrases, Pronouns, etc. and we do Sentence Correction exercises on those topics implementing the rules learnt. Finally, 700-800 level questions are discussed using time saving techniques.
Techniques to answer diffrent types of question are discussed and difficult questions are answered using time saving techniques.
We discuss 10 types of CR questions i.e. Strengthen, Weaken, Explain the Paradox, Assumption, Boldface, Finding Conclusion et al after we have done an in-depth analysis of the anatomy of a Critical Reasoning question. Finally 700-800 level CR questions are discussed using our time saving techniques.
We discuss all the types of question and do some exercises using our time saving techniques.
AWA-Analysis of an Argument
We discuss a very high scoring template and practice some Argument Questions
Books Used For GMAT
Why Global Course?
It is our responsibility to make our students score beyond their limits. We do so by pushing the students' limits. We monitor the students' progress throughout the training period. We give them periodical tests to check their progress. We analyse the students' weak areas and work on those areas. The Trainers and the counsellors always remain with our students i.e. in the classes, on skype, e-mail, phone, etc. The students can discuss their doubts on our blog also. So, the whole team of Global Course is working for our precious students...
The Trainers' Profile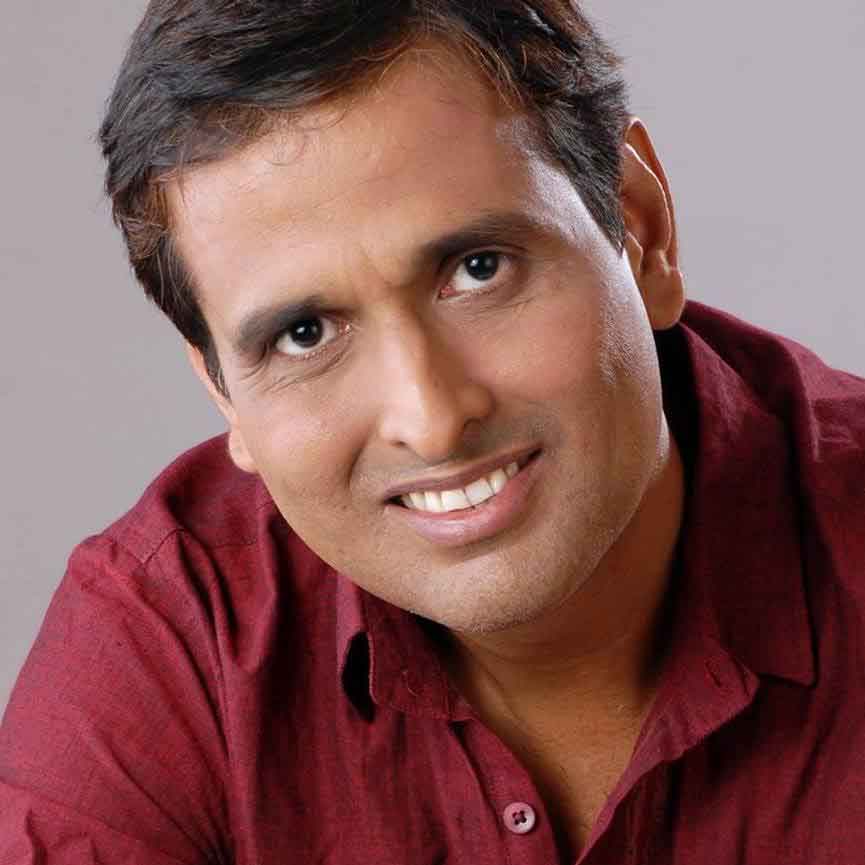 The training is provided by very dedicated team of trainers headed by Mr. Amar Singh who hold his forte in GMAT Training. He has a long experience of training of almost 20 years now and has an excellent track record. Training. Our students have scored up to 760 in GMAT.
  All About GMAT-Graduate Management Admission Test
Validity of GMAT Score: Five Years
Test Fee of GMAT: US$ 250
Reschedule up to 7 days Before the Test: US$ 60
Cancellation up to 7 days Before the Test: US$ 80
Where to Register: www.mba.com
Structure of the GMAT
Test Section
Time Limit (in Minutes)
Number of Questions
Question Type
Score Range
Analytical Writing Assessment
30
1
0 to 6 in 0.5 Increments
Integrated Reasoning
30
12

Multi-Source Reasoning
Table Analysis
Graphics Interpretation
Two-Part Analysis

1 to 8 in Single-Digit Increments
Quantitative Reasoning
62
31

Data Sufficiency
Problem Solving

6 to 51 in Single-Digit Increments
Verbal Reasoning
65
36

Reading Comprehension
Critical Reasoning
Sentence Correction

6 to 51 in Single-Digit Increments
Score Analysis of the GMAT
You may be tempted to pay attention only to your total score, but the other scores are also important. Those scores offer you and the programs receiving your scores insight into your strengths and areas for development.
Section
Scoring
How the Section is Scored
Analytical Writing Assessment
0.0-6.0
Each essay is scored at least twice, once by a human reader and once by a computer. The scores are averaged to provide one section score, reported in intervals of 0.5.
Integrated Reasoning
1-8
The Integrated Reasoning score is based on the number of questions you answered correctly. Some questions may have multiple parts; you must answer all parts to a question correctly to receive credit for that question. Scores are reported in intervals of 1.
Quantitative and Verbal
6-51
The Quantitative and Verbal Reasoning sections are item-level adaptive, and your score is based on three factors:

Number of questions you answer
Whether your answers are correct
Difficulty and other parameters of the questions you answered


You will earn a higher score if you answer a higher number of questions, answer more of them correctly, and qualify for questions of a higher difficulty level. Scores are reported in intervals of 1 and the standard error of measurement is 3 points.
TOTAL
200-800
Total Scores are based on your calculated performance before scores are given for the Quantitative and Verbal Reasoning sections. The raw calculation is then converted to a number in the Total Score range.
Scores are reported in intervals of 10.
Note that there is a penalty for not completing each section of the exam. If you do not finish in the allotted time, your scores will be calculated based upon the number of questions answered. Your score will decrease significantly with each unanswered question.
Your Total, Verbal and Quantitative Scores
Total GMAT scores range from 200 to 800. Two-thirds of the test takers score between 400 and 600. Verbal and Quantitative scores range from 0 to 60. Scores below 6 and above 51 are rare.
Your Analytical Writing Assessment Score
The Analytical Writing Assessment (AWA) score is based on one Analysis of an Argument essay. Essays are scored independently twice and then averaged. Scores for the AWA range from 0 to 6 in half-point intervals. Each essay receives two independent ratings, one of which may be performed by an automated essay-scoring engine, which evaluates more than 50 structural and linguistic features.
If the two ratings differ by more than one point, an expert reader provides a third evaluation to determine the final score. Expert readers are trained college and university faculty members who consider the following:
The overall quality of your ideas about the argument presented.
Your overall ability to organize, develop, and express those ideas.
The relevant supporting reasons and examples you used.
Your ability to control the elements of standard written English.
Readers are trained to be sensitive and fair in evaluating the responses of examinees whose first language is not English.
Your Integrated Reasoning Score
Integrated Reasoning (IR) scores range from 1 to 8 in single-digit intervals.
Most Integrated Reasoning questions require more than one response. Because the questions are designed to measure how well you integrate data to solve complex problems, you must answer all responses to a question correctly to receive credit, no partial credit is given.
More About Global Course GMAT Prep
Global Course has been providing on-site, offline group coaching for more than 20 years. We have regular weekdays and weekends batches with a batch size of four maximum, thus, ensuring individual attention to each of the students. Situated at Malad West, Mumbai, India, Global Course has an excellent track record of its GMAT classes. Our group of trainers is headed by Mr. Amar Singh, having an excellent teaching experience of more than 20 years.
Global Course, headed by Mr. Amar Singh has trained thousands of GMAT students successfully with the highest score of 760. Our training methodology is such that we develop fundamental concepts initially, with stress on proper understanding of the concepts. Later on, we ask the students to do the exercises of higher difficulty level questions with sort-cut techniques we discuss in the classes. At Global Course, we schedule the sessions to suit the needs of full time candidates and working professionals as well. We also schedule excusive timings if required.
We use the most authentic study material including GMAT Official Guides. Towards the end of the GMAT Course, our students take more than 10 full mock tests, which are properly evaluated, thoroughly reviewed and the doubts are solved minutely, revising the fundamental concepts and short-cut techniques. In short, we explain the fundamental concepts, make our students practice extensively and monitor their progress carefully, ensuring optimum performance from our invaluable students.
GMAT i.e. Graduate Management Admission Test is world renowned test required to be taken by the candidates desirous of taking admission to more than 6,000 MBA or other management programmes offered by more than 2,200 universities and institutions throughout the world. GMAT is conducted by Graduate Management Admission Council or GMAC. The test can be taken up to five times a year and each attempt can be minimum 16 days apart.